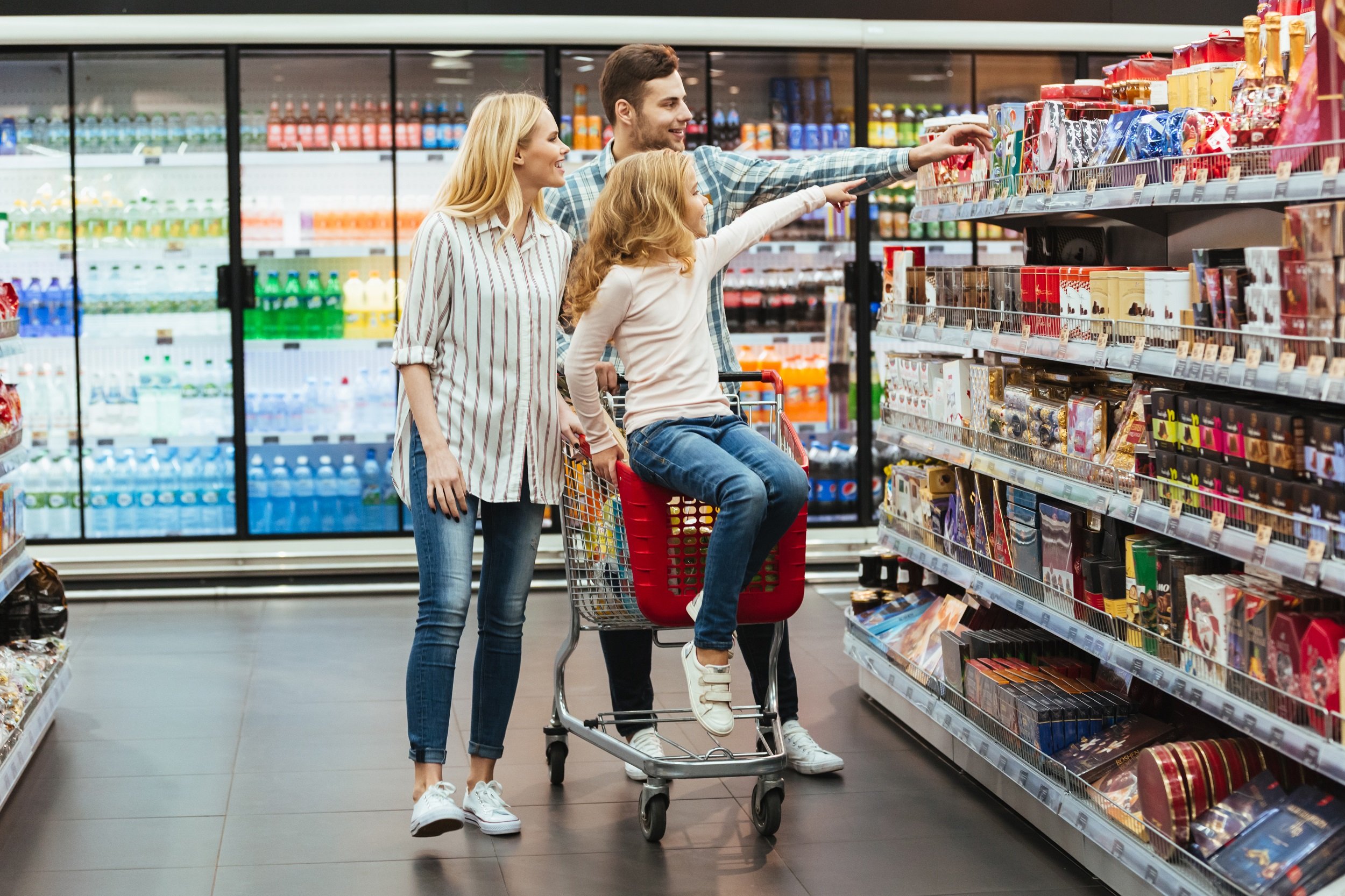 f you like smart shopping that involves going to only one store where you will find everything you need at great prices, the Eurospin store is the right place for you.
A perfect place for frequent shopping at the Supernova Sisak West shopping centre
Is there any better feeling than buying everything you need in one place and don't spending a lot of money? Shelves full of local and quality products will delight you when shopping with your family at the Eurospin store at the Supernova Sisak West shopping centre. While chefs will head to the Eurospin store in order to get everything they need for a Sunday lunch such as fresh meat, delicious fruits and vegetables like potatoes, onions, garlic, tomatoes, apples or bananas, and a variety of spices such as caraway, ginger, rosemary that will add a extra flavour to the meals, the fans of ample breakfast will delight in the assortment of delicious dairy products such as cheeses, full-fat cream or lactose-free milk and a variety of cuts such as smoked shoulder butt, kulen, chicken ham and other delicacies. Eurospin will make sure that every Slavonian table is provided with a rich assortment of bakery products including pastries, croissants and white, rye or multi-seed bread. Opt for a fantastic shopping at affordable prices at the Eurospin store at the Supernova Sisak West shopping centre.
Check out quality groceries and do shopping at affordable prices all in one place
The Eurospin store is the right place for you if you are into smart one-stop shopping at affordable prices. This discount store chain is specialized in the sales of food products and you will surely love to go shopping there on a daily basis. This is the only one discount store chain in Europe selling its own products on an exclusive basis. Eurospin's shelves are stocked with products focused on custom-oriented design and careful selection by a team of experts, through a rich network of selected partners. Well-known brands are displayed on the store shelves; in addition to the standard foods intended for the whole household such as milk, flour, sugar, fruit and vegetables, as well as frozen products, the store also features other food and non-food products. In order to provide quality, diverse and attractive assortment of products, Eurospin continually complements its shelves in line with market requirements, mainly with domestic products from the actual market. While some of the stores host in-store butcher's shops, gastro corners and bakeries, other stores feature a wide assortment of useful household supplies, textiles and equipment for "do -it-yourself" projects. What makes Eurospin stand out from other stores is precisely the quality of products offered at affordable prices. Frequent discounts and fantastic offers guarantee excellent shopping at the Eurospin store - see you!